I spent the first week of the month on holidays in Algarve, so I didn't touch the software of Pokerstars at all. When I came back, I played as many hours as I could per day, cause I felt I was late on the VPPs. I have 48k VPPs halfway through the month, which is not bad.
As for the sit-n-gos, they didn't start very well as you can see in the graphic below:
I was losing $12k and I won back $6k. I believe I started to lose more because I was playing badly, but I managed to correct some flaws of my play and I believe that until the end of the month the graphic will be looking better.
I already played 4 step6s, out of which I won 2, got 4th in one and didn't win anything in the other. If we take into account that I already spent $8.7k in rake and the value that I'm getting out of any cash bonus and milestones, I should be break even for the month, which is not bad after taking a look at the graphic above.
Also, this week I intend to move in "my" (it's rented) new appartment in Lisbon, I have already taken care of the utilities (water, electricity, net, etc) and half of the furniture. To my great disapointment, I forgot that the last time I went to buy furniture at IKEA I said I would never go back!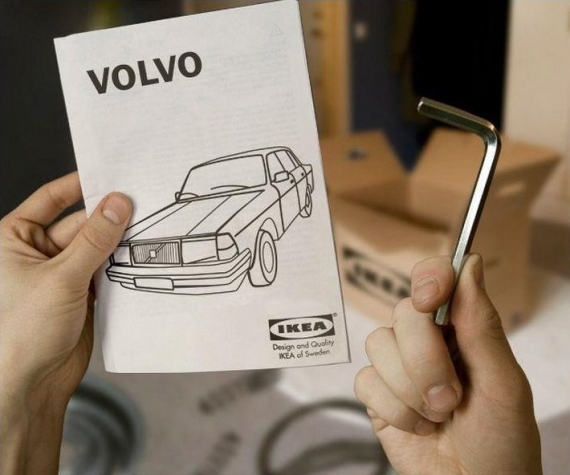 I should have made a video there, to show to my readers that have never bought anything from there how it all works. As I forgot to bring my camera and Ricardo Arauzo Pereira has already tried to explain, I will quote here his explanation:
"
IKEA - Drive yourself crazy
The problems that IKEA clients face begin with the name of the shop. Is it pronounced "Iqueia" or "I que a"? That's an ambiguity that leaves me wondering. Not knowing the correct pronounciation of the name of the shop in which I am, bothers me. [...] I dread that the employers will understand, through my behaviour, that I think I'm in "I que a", when, for them, it's obvious that I'm in "Iqueia".
The difficulties, however, are not only semantical but also conceptual. Everyone is convinced that IKEA sells cheap furniture, which is not exactly true. IKEA sells piles of boards and handfuls of screws that, if everything goes well and with God's help, after a certain effort will be transformed in cheap furniture. It's some sort of Lego for adults. I'm not saying that IKEA furniture is not cheap. What I'm saying is that it's not furniture. In the state we buy it, it's a puzzle. The question, however is if IKEA sells cheap furniture or expensive puzzles. Some days ago, I bought at IKEA a piece of furniture called Besta. I thought it suited my personality. All the material that I needed and that I had to carry to the cashier weighed six hundred kilos. [...] This is my advice to the clients of IKEA: don't go there without two or three mules. I hurt my back with those 500 kilos. What I saved on furniture, I spent it at the orthopedist. At this moment, I have twelve shelves and three ruptures.
It's obvious that there are some positive aspects: the boards were already cut, which is better than nothing. IKEA doesn't oblige clients to go to the forest and cut down the trees, even though sometimes one may feel that is not that far from happening. In the immediate future, it is possible that, when they buy a piece of furniture, the clients will receive a hatchet, a handsaw and a map of a specific forest in Sweden where IKEA keeps an eye on two or three oak trees that are considered to have the potential of being transformed in a funny bedside table.
On the other hand, there are problems that are hard to solve. The furniture I bought arrived home in two deliveries. The team that brought the first part was not there to mount the second part, and the team that brought the second part refused to get involved with what the first team had started. The result: the client paid two transports and two mountings and was left with an incomplete piece of furniture. If it was any client, I wouldn't mind. But since the client was me, I was a bit annoyed. In a store that sells everything in pieces (all of which, by chance, form a set) it is ironic that the transport service does not come in set with the mounting service. Idiosyncrasies of the modern trade.
So, what to do? Every client has their own way of reacting. Mine is this: next time, I'll pay with a cheque cut in little pieces along with a roll of scotch tape and a book with instructions. I will deliver half of the confetti on one day and the rest on the following day. And the swedish people will have to mount everything, if they want to get paid."
His conclusion is excellent and I think he is right about everything he says, the only thing I really recommend in IKEA are the meat balls in their restaurant. I think that if for some reason you go there... you need to try to soften the situation and try the meat balls. Don't believe that they will save the day, but at least you will have something positive to say when you share the experience on your blog or with your friends :)
From now on, the password for the
Summer league
of andrecoimbra.com will be posted on
Facebook
. Look for it and participate, all the tournaments give a ticket for the Sunday 1/4 Million for everyone that makes it to the final table!!!
Before posting a comment on the blog, please read the
FAQs
where you might find the answer to your questions.